Salvage motorcycle parts from used and wrecked Kawasaki motorcycles.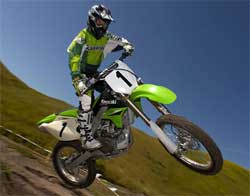 With more than 200,000 used Kawasaki motorcycle parts in our Langley, BC, warehouse, from engines & engine components to electrical, chassis, fenders, tanks, carburetors or any specialty part your Kawasaki requires. Find a used part to rebuild your, sport bike, dirt bike, cruiser or Kawasaki project bike, our motorcycle salvage experts can help you find the part you need.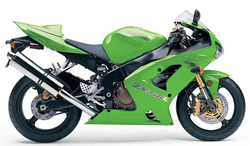 Each motorcycle part is inspected and tested prior to shipping.
Our inventory is ever changing, with new Kawasaki street bikes and dirt bikes, being parted out daily.
If you're looking for a rare or vintage part for your Kawasaki motorcycle, please contact us through our Parts Inquiry Form.
Kawasaki Street Bikes

Kawasaki Dirt Bikes

KZ200
KZ250
KZ400
KZ440
EN450
KZ550
KZ550F SPECTRE
GPZ550
KZ550 LTD
KZ650
KZ650 CSR
KZ750B TWIN
KZ750B TWIN
KZ750 LTD
GPZ750
KZ900
KZ900 LTD
KZ1000
KZ1000 LTD
KZ1100
KZ1100 LTD
GPZ1100
KZ1300
EX250
ZZR250
EX500
ZX600
ZX600C
ZX6D
ZX6E
ZX6R
ZX750
ZX7R
ZX900
ZX9R
ZX1000
ZR1000
ZX1100
ZX1200
KX80
KE100
KX100
KE125
KX125
KE175
KDX175
KDX200
KDX220
KX250
KDX250
KX420

Kawasaki Street & Trail

KLR650