Used Suzuki motorcycle parts, for dirt and street bikes, we have parts for most Suzuki street and motocross bikes as well as touring or cruising motorcycles.
SuperSport Motorcycle Works, salvage more than 100 wrecked Suzuki motorcycles every year and have more than 200,000 used Suzuki motorcycle parts in stock.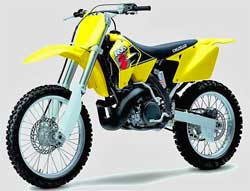 Our used motorcycle parts warehouse has more than 10,000 square feet of used motorcycle parts, and accessories, including engines & engine parts, frames,  fenders, chassis, electrical parts, tanks, carburetors and exhaust parts for your Suzuki motorcycle.
We ship used Suzuki parts to Canada, USA, UK or Worldwide.
Need parts to rebuild your sport bike, dirt bike, cruiser or vintage Suzuki  motorcycle? SuperSport motorcycle works is Western Canada's largest supplier of used Suzuki motorcycle parts, contact us for availability and pricing.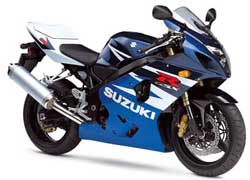 All used motorcycle parts are inspected and tested prior to shipping.
Our parts inventory is ever changing, with new Suzuki street bikes and dirt bikes, being parted out daily.
If you're looking for a rare or vintage part for your Suzuki motorcycle, please contact us through our Parts Inquiry Form.
Suzuki Street Bikes

Suzuki Dirt Bikes

GS250
GN250
GS400E
GS400L
GS400T
GS425
GS450
GS500
GS550E
GS550ES
GS550L
GS550M
GS650M
GS650E
GS650GL
GS650G
GR650
GS750E
GS750ES
GS750S
GS750L
GS750T
GS850G
GS860GL
GS1000E
GS1000GL
GS1000GL
GS1100E
GS1100G
GS1100S
GS1100GL
GS1150
GSF400 BANDIT
RF600R
GSF600S BANDIT
GSX600F KATANA
GSX-R600
GSX-R600W
SV650
SV650S
GSX750F KATANA
GSX-R750
GSX-R750W
RF900R
SV1000
TL1000R
TL1000S
GSX-R1100
GSX-R1100W
GSX1100F KATANA
GSF1200 BANDIT
LS650 SAVAGE
VS750 INTRUDER
GV1400 CAVALCADE
JR50
JR80
DS80
RM80
RV90
DS100
TS100
RM100
DS125
RM125
TS125
PE175
DS185
TS185
TS250
PE250
RM250
RM400
PE400
RM465

Suzuki Street & Trail

DR125
DR200
SP250
DR250S
DR250SE
DR350
DR350S
DR350SE
SP370
SP500